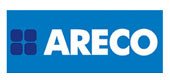 "We have been purchasing FloPlast rainwater products for over 10 years and always found the quality to be excellent. Last year, we made the decision to switch all our PVC-U roofline products to FloPlast too.
Despite all the problems faced by manufacturers in 2020, we have been delighted with FloPlast and the extra lengths they have gone to in keeping us stocked.
The quality of the material, communication and customer service is first class."
---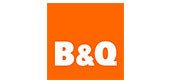 "Working very closely with the team at FloPlast, the service received is always outstanding.
Supply has been particularly tough throughout the recent pandemic and FloPlast have excelled through this by providing great communication and keeping us fully updated.
The range of products available is comprehensive and the quality provided is consistently excellent."
---

"Environmentally friendly products with excellent quality and competitive prices. Faultless delivery service enabling us to provide high levels of supply to our customers.
Positive feedback from our customers enables us to maintain a healthy business relationship with our preferred supplier in FloPlast. All this backed up with excellent local representation."
---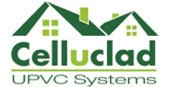 "We at Celluclad have been a customer of FloPlast for over 25years. During this time, we have found the company and their products to be reliable, dependable and competitively priced.
Together with their extensive range there really is no better roofline, rainwater and drainage provider.
Look no further than FloPlast! - a name you can trust."
---

"FloPlast have been our principal supplier of EN1401 – 110 and 160mm underground drainage from the establishment of our company in 2013 to the present time.
Whilst the brand is less known for underground than above ground products, the range is excellent and the quality second to none.
With FloPlast, underground drainage we have a comprehensive quality system that we can sell with confidence knowing that it will answer all our customers' questions.
The range is competitive and both availability and technical support from the FloPlast teams are excellent. Feedback from all our business managers consistently ranks FloPlast as one of our very best suppliers."
---

"FloPlast have been one of our key supply partners for a number of years. They manufacture a vast range of high quality, competitively priced products.
Their levels of customer service are second to none and are a pleasure to deal with.
I am extremely impressed with their new website. It is easy to navigate and provides all the information you need with regards to product information and advice."
---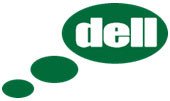 "We have been trading with FloPlast since their inception and as we have grown as a regional distributor, they have grown to be the major national manufacturer and supplier that they are today. We see them as one of our most supportive and reliable suppliers who have always offered an excellent service with top quality products.
Beyond that, we share with them a very close trading relationship which is clearly working for the benefit of both our companies, and one which we trust will continue to flourish in the years to come."
---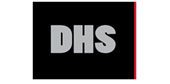 "We have dealt with FloPlast for well over 25 years and during that time they have proven to be one of our most consistent suppliers.
They are an innovative business who supply quality products at competitive prices but what is most impressive about them is the professionalism of their Team as a whole. They are knowledgeable and always go the extra mile to offer a great customer service, many of the staff have been there for years, always the sign of a good company, I would have no qualms about recommending them."
---

"We introduced FloPlast Soil, Waste and Rainwater Systems to our product portfolio 5 years ago. It was an instant success and has gone from strength to strength ever since!
FloPlast is a leading trade counter brand and we are proud to distribute their products to Independent Plumbers Merchants and Builders Merchants across the UK. Their Rainwater ranges and Air Admittance Valves are universally liked by our customers and we eagerly anticipate the launch of their new hot and cold plumbing system. Good products at a fair price!"
---

"Having partnered with FloPlast for many years, their huge array of products, service and personal touch is a testament to the dedication and hard work of the team as a whole.
We have an excellent range of quality products to choose from and the cycle of order to delivery is as seamless as can be with excellent communication throughout."
---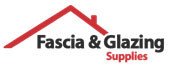 "We have been using FloPlast for over 20 years now and cannot fault their commitment to customer service and product quality. Throughout the years they have supplied and delivered a wide variety of products to us and continued to keep up with our customer demand.
The service received from everyone at FloPlast from the sales team to the delivery drivers has been brilliant over the years. Even through the Covid-19 crisis they continued to provide an efficient and outstanding service."
---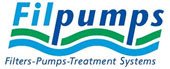 "We enjoy the partnership with FloPlast as they provide the perfect balance of quality, service and value."
---

"As a FloPlast customer it is such a pleasure to deal with a professional forward-thinking company that is built on good old fashioned service and personal relationships.
Even with the challenges that this year has presented they have demonstrated that they can maintain the personal touch and in turn unrivalled service and support levels. They are a joy to deal with."
---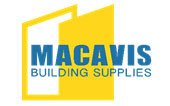 "FloPlast very good customer service from order through to delivery, helpful all the way.
Quality and consistency of product is good throughout the whole range, better than some of the larger and leading plastic manufactures. Easy to follow the well laid out product and price guide.
Very good range of above and below ground plastic pipe and fittings, along with a very comprehensive range of roofline, window and cladding systems."
---

"FloPlast are a class act. Their service and products are of the highest quality, their employees are an absolute pleasure to work with and they continue to be a key partner to Mark Vitow Ltd."
---

"FloPlast has been On-Demand Supplies principal supplier of drainage and rainwater products for several years. Coupled with a responsive and caring Customer Service, our customers always get a large range of high quality, long lasting and easy to fit products.
It's a pleasure to work with a Company so easy to work with."
---

"Since making a comprehensive switch to FloPlast nearly 3 years ago, which was a massive task for my distribution company, thankfully you and your staff made it seamless and we have never looked back.
Your quality products and presentation have won us new merchants all over the UK and we have grown year on year thanks to the first-class products you produce.
We have never had a partnership like this with any other major manufacturer in the drainage industry and are so happy we moved and long may that continue.
Looking back, if I knew you and your company offered such a service I would have moved sooner."
---

"We have stocked FloPlast products for many years and have always been impressed by the quality of the products, the flexibility of the product ranges, and the consistent quality of the service."
---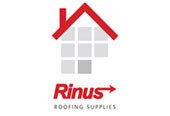 "As a national merchant in the Roofing marketplace, Rinus Roofing Supplies understands the importance of developing long-standing relationships with key suppliers and the impact it has on our ability to service our customers to the highest level.
We have been working with FloPlast for a number of years and the trading relationship has gone from strength to strength. As a major supplier to Rinus Roofing Supplies, FloPlast offer a first class, competitively priced product range, endorsed by an excellent, proven customer care ethic.
Outstanding customer service lies at the core of their success, meaning we in turn can pass on the same level of service to our customers.
We look forward to a continued successful working relationship with FloPlast, recognising them as an integral part of our key supply chain."
---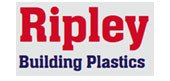 "Since making the comprehensive switch to FloPlast 6 years ago we have never looked back! The quality of product, the service and the representation are all first class.
My company sells FloPlast with confidence and with the assurance of a partnership……and long may that continue."
www.ripleybuildingplastics.com
---

"Through 20 years of trading, FloPlast has proven themselves to be a valuable asset to the Screwfix proposition.
Providing a quality product with a proactive approach they have continued to strive through the pandemic, minimising any disruption to supply and allowing both parties to optimise sales opportunities."
---

"We have worked with FloPlast for over 20 years now and have built an excellent relationship.
FloPlast provide quality products, first class service and flexibility which helps us offer our customers the same.
The product range is superb and FloPlast have a keen eye for bringing new products to the market.
Here's to another 20 years together!"
---

"Tecseal have been using FloPlast Limited as one of our main suppliers for guttering, underground and soil and waste and roofline products since 1996.
Tecseal is a well-respected stockist in the North West of England with a large customer base and we pride ourselves on the quality of the products we sell and the service that we deliver.
We have used FloPlast for so long because they are run with the same ethos as Tecseal and value their customers and offer the best products and service.
We would not hesitate to recommend FloPlast as a main supplier for their products to any stockist that wants nothing but the best in quality and service."
www.tecsealbuildingsupplies.co.uk
---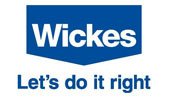 "FloPlast is a brand that has strong credibility within our business and for our customers. We are proud to stock this brand of products within our stores and have worked collaboratively with the FloPlast team to build a range and working relationship, which enables us to drive this category forward.
I find their honest and open business approach enables a more productive, forward-thinking relationship. Our joint approach to developing our brand pages and enhancing our website has proven very successful and has resulted in increased traffic and conversions.
What is great about FloPlast, is that not only can we rely on great product with great quality, but this is backed up with exceptional service levels on both stock and customer support."
---